Turn your spare time into spare money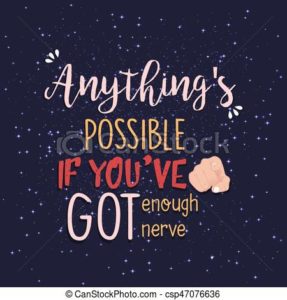 Discover How To Use Secret Recruiting Tactics On
Social Media To Rapidly Enroll New Team Members
Into Your Business…WORKING JUST 30 Minutes A DAY
Dear Friend,
Let's face it, no one likes to prospect. Nobody enjoys being rejected by their friends and family. And I'm willing to bet… hardly anyone wants to contact a bunch of people they don't know, just to get the 'sand kicked in their face', so to speak.
However, if you're involved in ANY kind of network marketing or direct sales, having a flow of new prospects come through the door is the lifeblood of your business. That's a fact!
And if you're DEAD SERIOUS about getting MASSIVE RESULTS… but you're sick and tired of getting rejected and not having a bulletproof system that can consistently put NEW people onto your team… LISTEN UP!
If you're willing to carve out just ONE HOUR per day to doing a few simple tasks… I'm going to show you how to:
Start A Recruiting EXPLOSION
Build A Huge Team
30 Plus Leads Aday
Recruit 1-3 Per Week
And Create A Wildly Successful Network Marketing Business From Scratch
Now, I bet you haven't seen too many distributors climb to the top of the leader's board of ANY network marketing company… Fast
Without chasing friends, family, and neighbors.
Without calling a single person.
Without any kind of advertising, neither online or offline.
Imagine What This Wickedly Effective
Recruiting Strategy Can Do For You And Your Team
You, Will, Learn How to Create A Never Ending Flow Of High-Quality Prospects Who Are Ready And Eager To Join Your Business
Here's a little glimpse into what you're going to discover…
The absolute BEST WAY to connect with people on Social Media
The one thing you should NEVER do when prospecting on social media.
FREE TOOL anyone can use to immediately gain credibility.
The RIGHT WAY to passively and actively prospect on Social Media…
Facebook post creation secrets.
How to attract your IDEAL prospect.
Cold Marketing Prospecting
Social Media Engagement
5-10 Plus Leads Aday
30 Day Social Traffic
3 Step Recruiting Formula
ETC………
You'll know exactly what to say to people you don't know without sounding weird or looking spammy.
Hardly Anyone Knows These Shockingly Simple,
But Extremely Effective Recruiting Secrets
And this is just the tip of the iceberg. We haven't even scratched the surface of everything you're going to see and hear in this explosive training.
Here are even more sponsoring tactics and strategies you'll get inside the Social Media Recruiter…
12 ways to immediately stand out in your prospect's crowded newsfeed…
How to properly take the conversation offline…
3 key questions you can use to instantly control ANY conversation… as well as a simple 3 step method to stay in charge of any verbal exchange… WITHOUT being pushy, aggressive or overbearing. (This works great even if you're an introvert.)
How to become a MASTER RECRUITER… and have prospects virtually beg to join your team, by flat out refusing to sponsor some of them. This ONE TIP will eliminate frustration, boost your confidence and help you enroll in LOTS of new people.
How to expand your reach and zero in on the most likely to join people with paid Facebook
How to use FB Messager and rapidly tap into the HOTTEST TREND on Facebook right now. This simple 3-step process will take you just minutes… yet can seriously magnify your prospecting efforts and send your recruiting numbers through the roof.
And there's much MUCH MORE!
Commit To Just 30 Minutes A Day
And Follow My Simple Training Instructions
I Will walks you through all her techniques, she will hand you her personal 3 step daily recruiting plan.
I Want You To Start Getting Results This Week
This social media recruiting system is the ULTIMATE SOLUTION to the biggest problem every network marketer on the planet has… how and where to consistently find people to recruit… and do it WITHOUT any resistance or rejection.
And I want to teach you this RIGHT NOW. So that you too can finally start having success and reap the REAL rewards .
Whether it's to…
Make extra money to pay off your debts
Pay for your kid's education or put money away for your future
Travel and spend a lot more quality time with your family
Or maybe… it's to QUIT YOUR JOB… GET FREE and CREATE THAT PERFECT LIFESTYLE!
Whatever your "BIG WHY" is… when you have the knowledge, the skills and a proven plan to build a team and grow your income… YOU'VE GOT EVERYTHING YOU NEED TO WIN.
We're going to let you have the whole enchilada for just $4.97 A Month.
The Most Affordable & Proven Live Coaching Program
I'm Ready To Take You Under My Wing For The Next 8+ Weeks And Reveal My Closely Guarded Secrets (Insane Training Below!)
"I'm Going To Guide You By The Hand And Lead You Step By Step Through My 6 Step Recruiting System That Will Chang Way You Market On Social Media
It's Time You Had A system That Brings In Traffic, Leads And Sales All Day Lone 24/7/365
Watch this video https://youtu.be/0GTpw8naH1I